On August 28th we started into yet another adventure; we did something truly incredible: Parasailing!
For a long time I had been thinking about what to give Carmen for her birthday;
and suddenly I remembered that she had been wanting to do parasailing for 3 years now…
So I got her a voucher online; and they scheduled us for Friday…
Little did I know that August 28th would also mark the start of "Sanctuary for Kids'" official summer fundraiser :
The #ExtraMile!

It was an easy decision to donate to #S4K and actually FLY our personal #ExtraMile 😁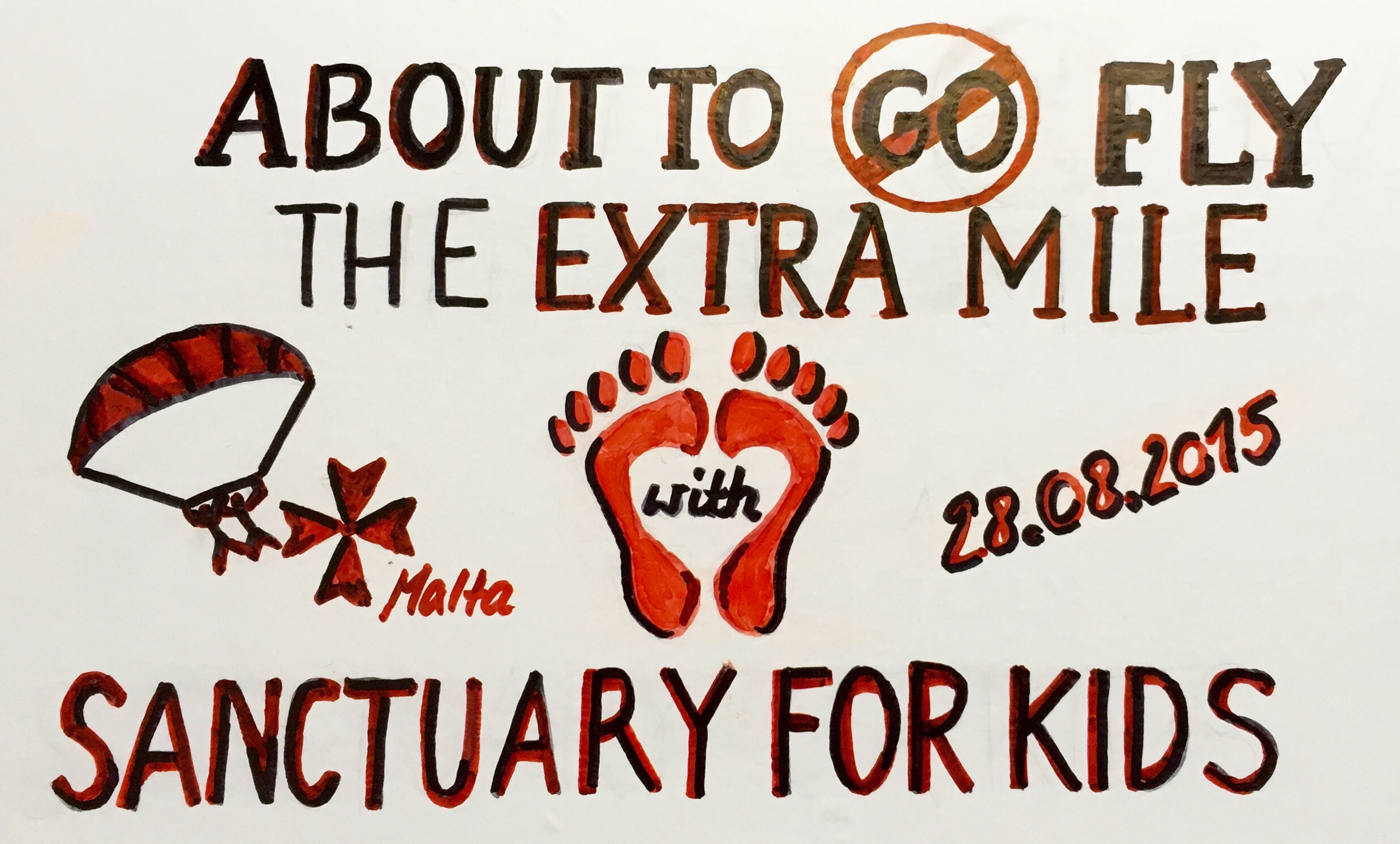 Carmen was so thrilled and absolutely relaxed about it.
But me? I was more nervous about parasailing than I had been about swimming 2,5 km in open-water for our #MalteseCrossing.
Carmen had to nearly drag me into the speed-boat! And when the parachute was opened this didn't get any better!
Finally, we were secured and clicked in and in no time at all we were up in the air!
And that was the turning-point!
WOW!
The flight was magical, honestly!!!
We had so much fun, felt absolutely comfy and safe!!! And the views were fantastic!
Let's do it again… and soon!
We got the most amazing #GoPro footage and the guys down in the boat did a marvelous job in taking pictures, too!
Our personal #ExtraMile truly rocked!
Please check out our site for Fundraiser Photos & Fundraiser Videos :o)