We are really happy to have "Splashdiving.com" as our partner.
Some of you might know that we participated – with a team of 6 girls – in the "World Championship Splashdiving 2016" – #TWC_SD_2016 in late July.
As "Team S4K" we were able to spread the word and support "Sanctuary for Kids".
And we honestly could not have asked for more or better support from the "Splashdiving – Crew".They promoted us and pushed us as hard and as often as they could, from prominently featuring us on their website, giving us the chance to talk about "S4K" during the live-radio-coverage, to asking people to visit our little stand… It was fabulous!
So, once again a heartfelt Thankyou to Oliver Schill and his entire team.
And best of all we are asked back for the "World Championship Splashdiving 2017" – #TWC_SD_2017; so another #Splashdiving_2 – a fundraiser in aid of "S4K" – will happen in summer next year! We are so looking forward to spending another weekend at the outdoor pool with this bunch of wonderful and crazy people.
Having Fun by Doing Good = Win/Win… Sometimes it is so easy to follow our motto 🙂
Please click on their website Splashdiving.com to learn more about this fascinating and fun sport,
pleasee "Like" them on Facebook SplashdivingGermany_Facebook
and follow this crazy and generous bunch Twitter @SplashdivingGER.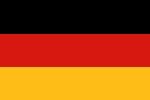 Es freut uns sehr "Splashdiving.com" als Partner zu haben.
Sicherlich haben viele mitbekommen, das wir Ende Juli mit einem Team von 6 Mädels bei der "Splashdiving Weltmeisterschaft 2016" in Sindelfingen mitgemacht haben.
Als "Team S4K" hatten wir die Möglichkeit "Sanctuary for Kids" vorzustellen und zu unterstützen.
Wir hätten uns wirklich keine bessere Unterstützung der Splashdiving-Crew wünschen können. Es war klasse: Wir wurden in die Live-Moderationen mit eingebunden, es wurde auf unseren Stand aufmerksam gemacht, wir wurden auf der Webseite sehr präsent gefeatured und, und, und!
An dieser Stelle nochmal ein herzliches Dankeschön an Oliver Schill und sein Team!
Und das Allerbeste: Bei der nächsten "Splashdiving WM" im Sommer 2017, also der #TWC_SD_2017 sind wir mit #Splashdiving_2 wieder mit dabei, um "S4K" zu unterstützen! Und wir freuen uns schon sehr darauf wieder ein ganzes Wochenende im Freibad mit dieser lustigen Truppe zu verbringen, jede Menge Spaß zu haben und dabei noch Gutes zu tun!
Bitte klickt auf die Webseite Splashdiving.com und erfahrt mehr über diese faszinierende Fun-Sportart,
schenkt Ihnen ein "Like" auf Facebook SplashdivingGermany_Facebook
und folgt dieser tollen Truppe auf Twitter @SplashdivingGER.