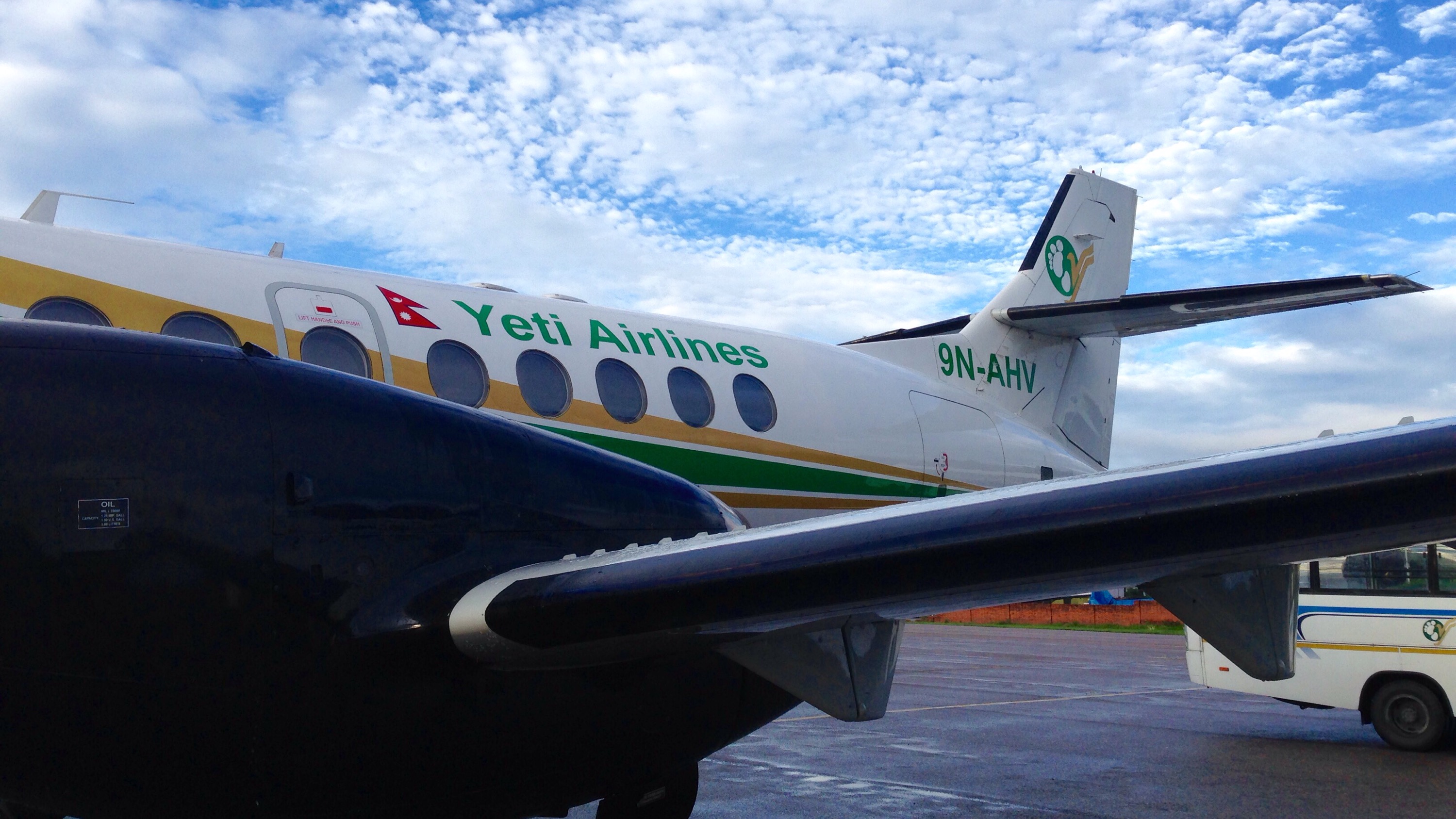 Today we did somerhing absolutely AMAZING; and completely different from our volunteering routine!
We changed into our tourist-gear and went on the mountain-flight with YETI Airlines (that's their official name).
We were collected at 05:40am and taken straight to the domestic section of the airport.
Our flight left Kathmandu on time 06:30 and OMG we were so damn lucky with the weather!
Carmen and I were originally seated on different sides of the plane, so we got shots from different perspectives, which was fabulous!
Seeing the highest mountains of our planet is an indescribable feeling! I was in tears…! Personal reasons for that though.
Oh, we were served champaign at 07:00 am 😉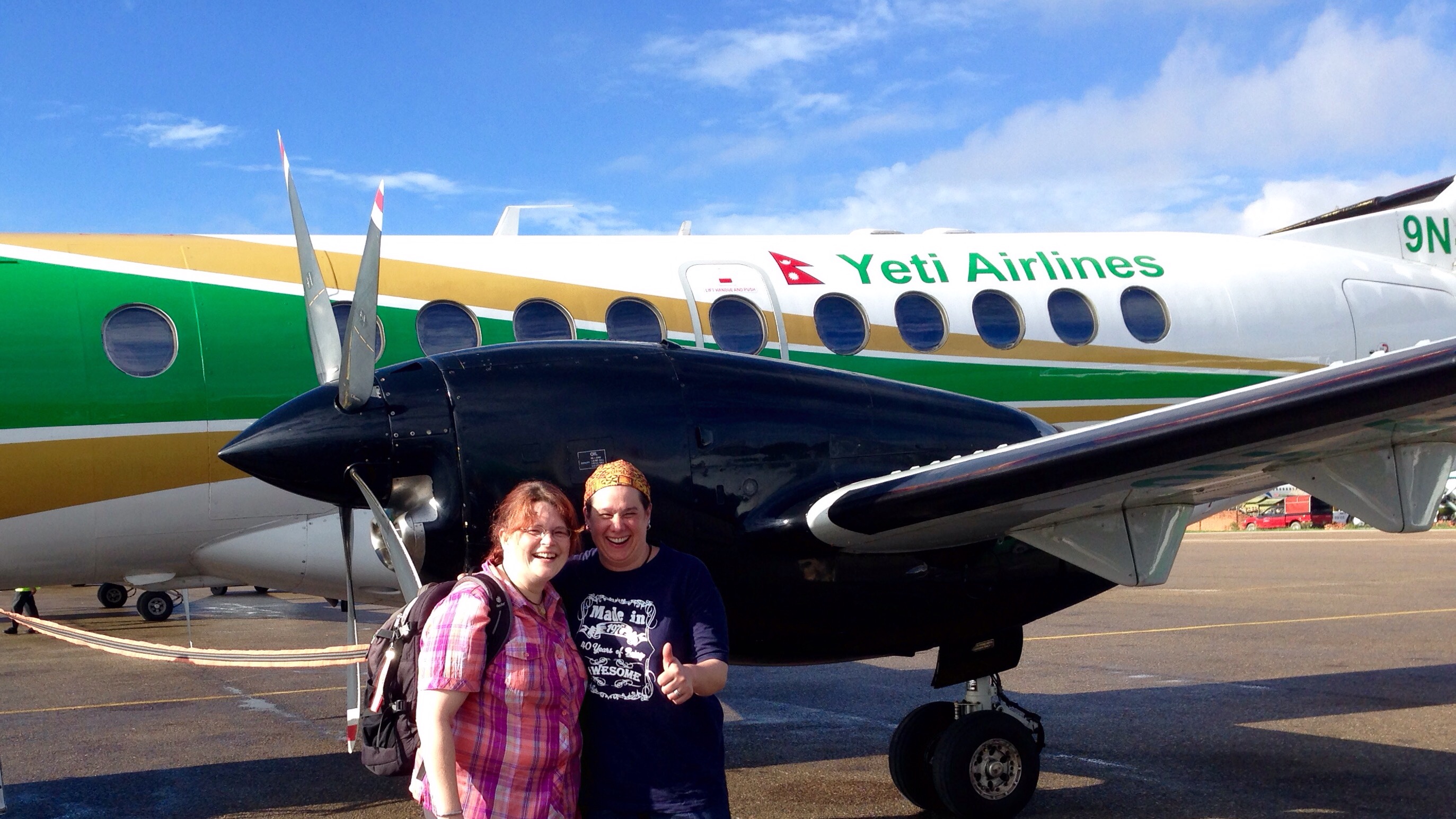 After our return we were taken to the office of Social Treks Nepal, were we met Ram. A truly wonderful guy who told us a lot about the company's philosophy and how they help the locals! Brilliant! Please check them out and like them on Facebook.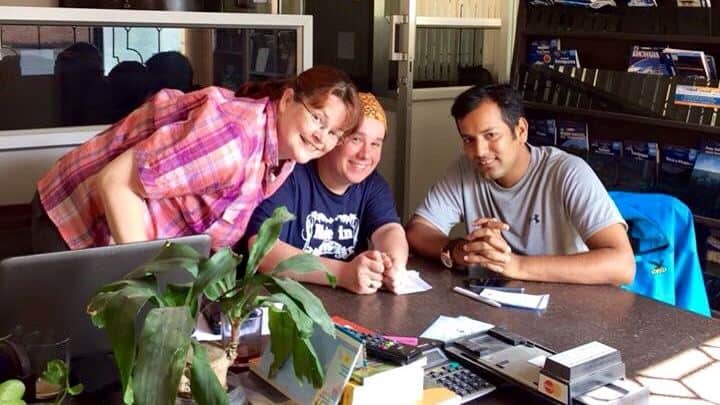 After a yummy breakfast in Thamel we went shopping for souvenirs and special fabrics for 2 more khutas.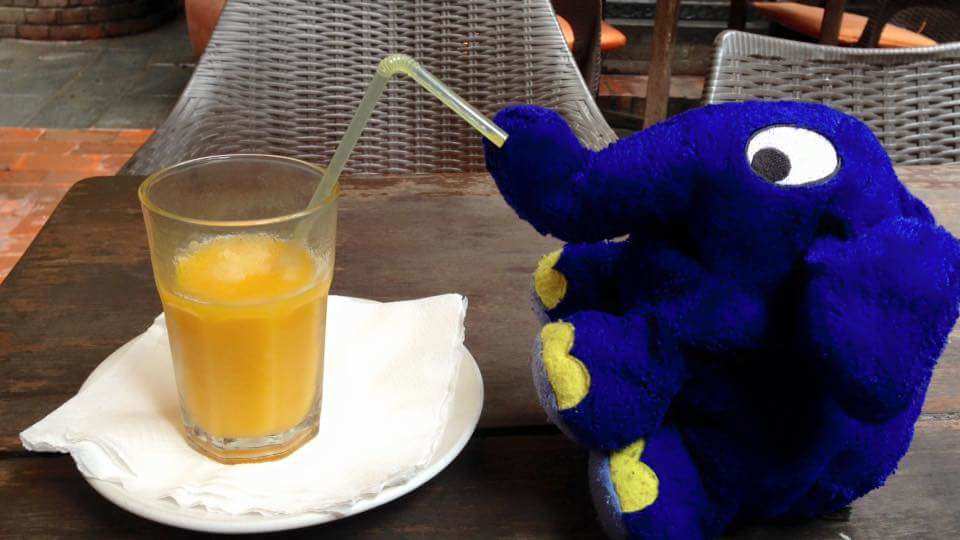 In the afternoon we visited the kids at Chelsea Educational Centre and collected the first set of khutas the girls tailored for us! I never felt so comfy wearing a dress!
We had a fabulous dinner at Anita's (Sanctuary) house! The girls prepared the most amazing Veggie Burgers we ever tasted! WOW!