Today we had our Nepali language class… OMG… Please never expect me to remember more than "Namaste"… "My name is…" and "How are you?"
Afterwards Anzna took us to "SERC", a school and educational centre for mentally and physically challenged kids.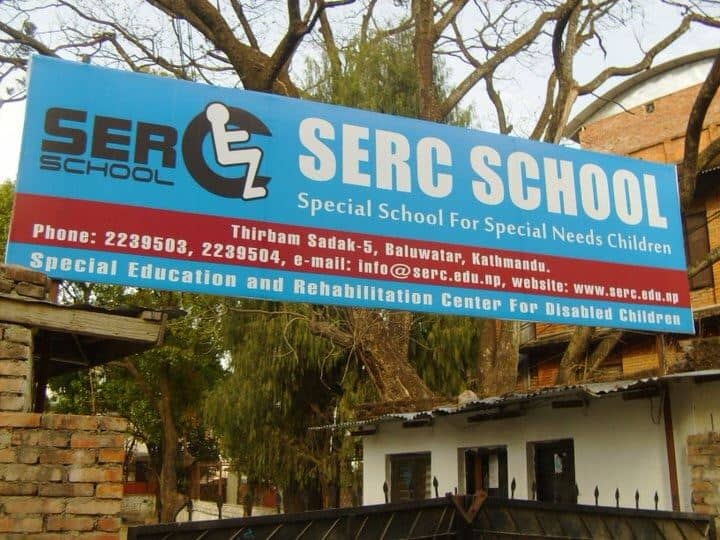 We went there by mini-bus, YES another adventure: 23 people(!) inside a Toyota mini-van.
What can we say about about our first day SERC? We are still overwhelmed by the intensity of this experience! We did not get any introduction but were thrown into cold water. I ended up helping with physical therapy; Carmen assisted some of the kids during their occupational therapy sessions.
WOW! After just 2 hours we were exhausted and completely drained, but the kids are so worth it! To see them smile and slowly building up trust towards you is the best and most rewarding feeling in the world!

Alison and Jenna, who are also volunteers at SERC took us to Thamel after we finished and we had coffee together. Delicious!
We ended up spending far too much money inside an outdoor store buying two insulating blankets (our beds are terribly hard and we are growing old) and an additional sleeping bag.
After that onto a taxi and up to Dhapasi heights for "Chelsea Educational Centre", where most older NOH kids go after school for computing, maths and tailoring classes. This is where we ordered our original Nepalese dresses; so excited! We can collect them on Friday!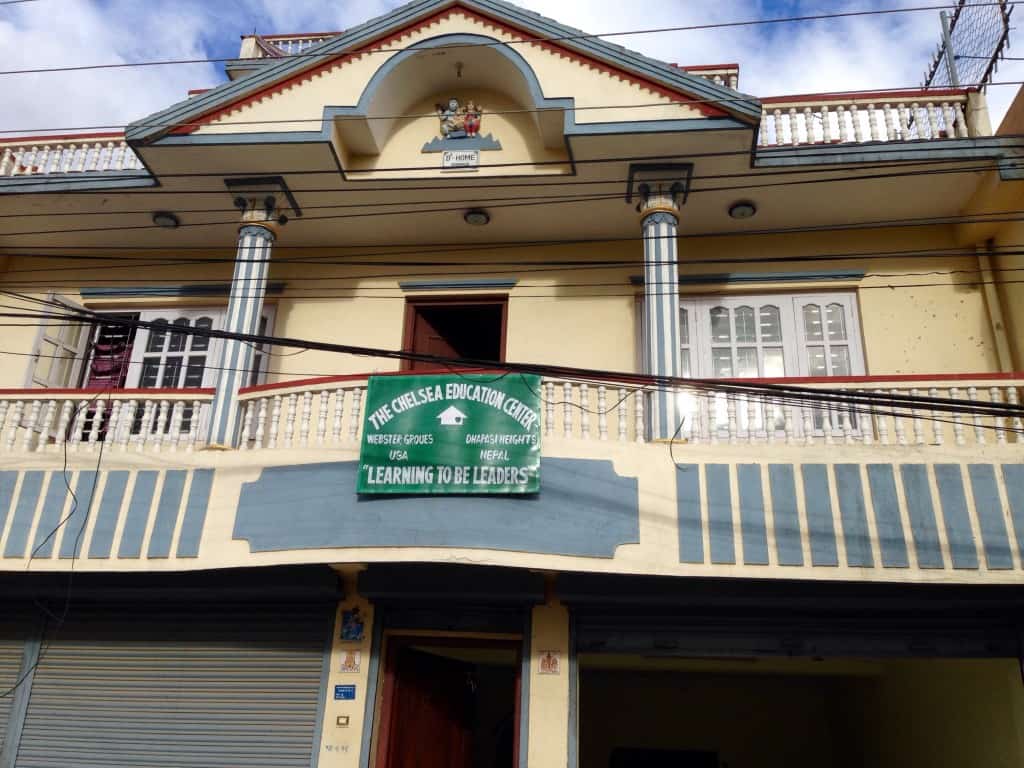 Now back home at Volunteer House! Once again, exhausted but happy after a very rewarding day!