Our 2nd #S4K Biathlon Workshop took take place from January 17th – January 18th 2015 at
Nordic-Schule Notschrei, Passhöhe 6, 79674 Todtnau
On Saturday there was 2 x 2 hrs of training for cross-country skiing, and on the Sunday a 3 hrs training session for laser-shooting and technics. And the big finale:
Our very own "Just-For-Fun" Biathlon-Relay!
Once again the Nordic – Schule Notschrei and our hotel Hotel Gersbacherhof gave us very special deals!

Thank You and Much Love XOX
—————————————————————————-

Am 17. Und 18. Januar 2015 fand im Schwarzwald unser 2. #S4K Biathlon-Workshop statt.
Anschrift: Nordic-Schule Notschrei, Passhöhe 6, 79674Todtnau
Am Samstag hatten wir 2 x 2 Stunden Langlauf-Training; und am Sonntag gibt es dann eine 3-Stunden Einheit mit dem Lasergewehr am Schießstand.
Wie schon beim ersten Mal bildete unsere "Just-For-Fun" Biathlon-Staffel am Sonntag den krönenden Abschluss des Wochenendes!
Die Nordic Schule Nordic – Schule Notschrei und unser Hotel machten für uns wieder einen Special Deal 🙂
Hotel Gersbacherhof
Nochmal vielen, vielen Dank XOX
#BiathlonForS4K_2
#AllForTheKids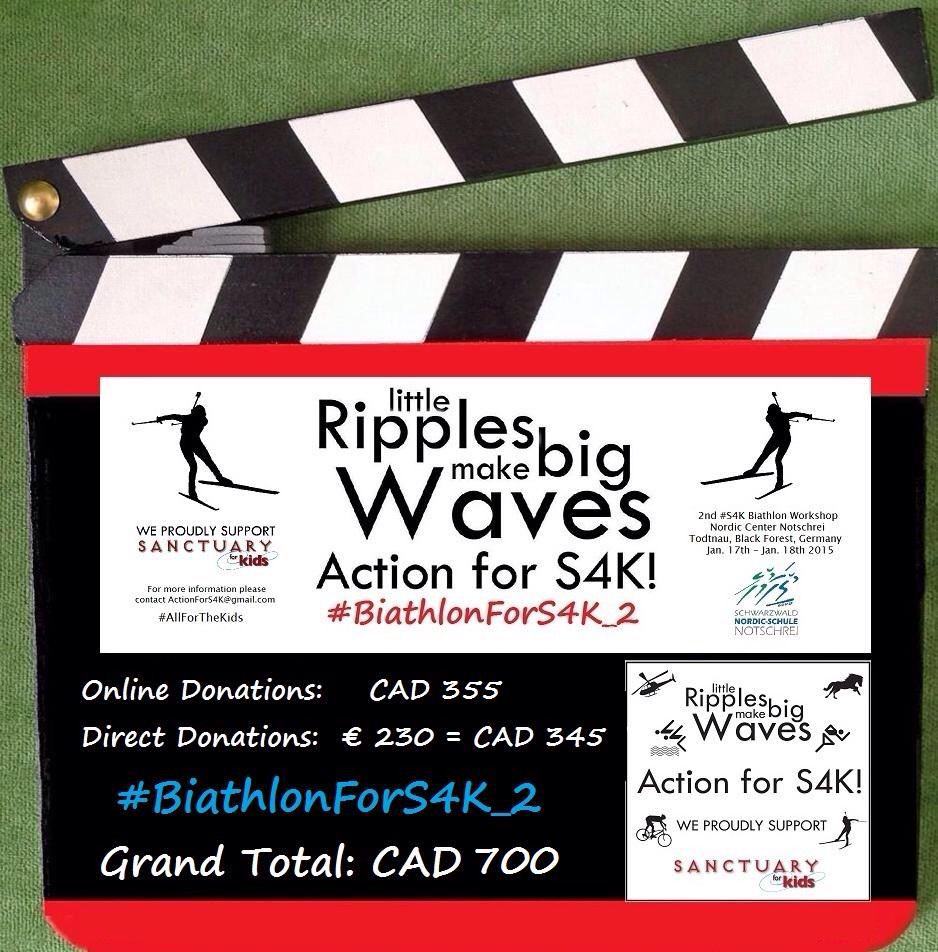 OUR HIGHLIGHTS / HIER GEHT ES ZU DEN HIGHLIGHTS:
#BiathlonForS4K_2 / Best of GoPro_Day.1
#BiathlonForS4K_2 / Best of GoPro_Day.2