Neptunes Diving Malta are our partners for PADI courses and specialities. We first teamed up in 2018.
If you are visiting "The Rock" (aka "Malta") please consider Franca and Martin to be your guides for fantastic underwater experiences!
Franca and Martin are wonderful and great fun, but strict instructors as well 🙃
Thank you guys, for helping us support Back to Life!
We can't wait to be back to finish / continue our courses, discuss German food, international politics and exchange new jokes. 😀
Please visist their website: Neptunes Diving Malta
Like them on Facebook: NeptunesDiving_Facebook
and follow them on Twitter: NeptunesDiving_Twitter
Thank You ❤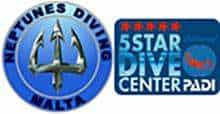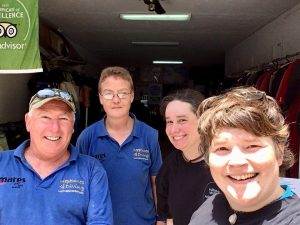 🇩🇪🇩🇪🇩🇪🇩🇪🇩🇪🇩🇪🇩🇪🇩🇪🇩🇪🇩🇪
Seit 2018 ist Neptunes Diving Malta unsere Ausbildungstauchschule für alle PADI Kurse.
Solltet Ihr Malta besuchen, können wir Euch diese Tauchbasis wärmstens empfehlen.
Franca und Martin sind nicht nur witzig und nett, sondern als Ausbilder auch sehr genau und streng 🙃
Danke, Ihr Zwei, dass Ihr uns helft Back to Life zu unterstützen.
Wir freuen uns auf die Fortführung unserer laufenden Kurse, Gespräche über deutsche Spezialitäten, internationale Politik und den Austausch neuer Witze. 😀
Hier geht es zur Webseite: Neptunes Diving Malta
Bitte schenkt ihnen ein Like auf Facebook: NeptunesDiving_Facebook
und folgt ihnen auf Twitter: NeptunesDiving_Twitter
Vielen Dank ❤
#OpenWaterDiver
#AdvancedOpenWaterDiver