This Saturday marks the last day of #ParaglidingForS4K!
Let's hope for good weather and thermal, so a few more flights can happen and we can raise a few more bucks for the kids. Addidionally our partner, the DC Hohenneuffen is having it's summer-party and we will be present with our "Action for S4K" stall, handing out information and selling cupcakes. So an eventful last day indeed.
You can still sponsor this fundraiser until July 28th!
More information, photos and videos please visit the event-page: Paragliding For S4K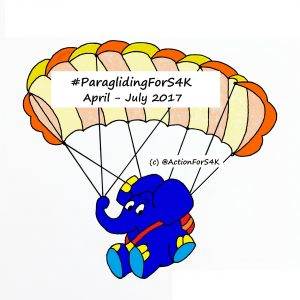 Please follow and like us: