Wir freuen uns riesig Euch unseren nächsten Fundraiser "Paragliding For S4K".
Mit dem Drachenflieger-Club Hohenneuffen e.V. und den Tandem-Piloten Markus, Michael und Thilo – klickt hier für Markus' eigene Webseite und hier für Thilo's Homepage – haben wir tolle Partner gefunden, die für uns ein irres Angebot ausgearbeitet haben:
Die Kosten für einen Tandem-Flug liegen normalerweise bei €100.
Jeder in unserem Team zahlt aber nur €50 UND dieser Betrag landet auch noch komplett in unserer S4K Spenden-Büchse! 
Ist das nicht TOLL; GENIAL und mehr?
Im Klartext heißt das also: Je mehr Flüge, desto mehr Geld gibt es für "Sanctuary for Kids".
Paragliding ist sehr wetter-abhängig, deshalb können wir uns lediglich auf "Mai – Juli 2017" festlegen.
Insgesamt konnten 5 Flüge stattfinden, bitte klickt Euch durch unsere Fotos und Videos.
______________________________________________________
Abschlusstag der Aktion war der 22. Juli, das Sommerfest des DCH Hohenneuffen. Wir waren eingeladen zu informieren und mitzufeiern UND unsere "Cup Cakes" kamen wieder zum Einsatz. 😉
Zusätzlich konnten an diesem Tag noch 2 von uns fliegen, danach gab es Gewitter!
Es war ein toller Tag mit vielen schönen Eindrücken, Begegnungen und Fotos!
______________________________________________________
Ihr möchtet uns sponsern? Super!
Klickt einfach auf diesen Link Sanctuary for Kids_SPENDEN, wählt "Paragliding" als "Designated Fund" aus und leitet uns bitte noch die Email-Bestätigung von "S4K" weiter, denn nur so können wir die Spende zählen. Deadline für Spenden ist der 28.07.2017, 21:45. Unser Gesamtergebnis wird dann direkt um 22:00 veröffentlicht.
Vielen Dank und alles Liebe!
**********************************************************
Hier findet Ihr die Fotos und Videos dieses Fundraisers. Nach jedem Flug werden neue eingefügt, also schaut öfters mal vorbei 😀
🇬🇧🇬🇧🇬🇧🇬🇧🇬🇧🇬🇧🇬🇧🇬🇧🇬🇧🇬🇧
Click here for this fundraiser's photos and videos; they will be updated after every flight, so please check back regularly 😀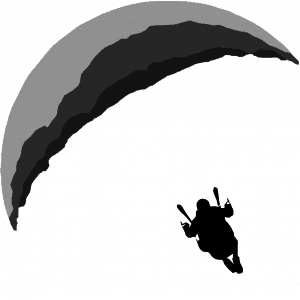 🇬🇧🇬🇧🇬🇧🇬🇧🇬🇧🇬🇧🇬🇧🇬🇧🇬🇧🇬🇧
Terribly excited about our next fundraiser: "Paragliding For S4K"
We found wonderful partners in Drachenflieger-Club Hohenneuffen e.V. and Tandem-Pilots Markus, Michael and Thilo – please click here for Markus' Own Website.
They worked out a fabulous offer for us:
A Tandem-Flight is usually €100.
Every member of our team will be charged €50 instead AND those €50 will end up in our S4K collecting tin!
Isn't that WONDERFUL / AWESOME and more?
This basically means: The more flights, the more money we will make for "Sanctuary for Kids" 🙂
As Paragliding is of course terribly dependant on the weather we set the official date for "May 2017 – July 2017".
In total 5 flights took place, please browse through our photos and videos! 😀
_________________________________________________________
The DCH's summer party on July 22nd marked the official end of this campaign. We were invited to participate, had a table to hand out our info and sold our "Cup Cakes". Fabulous, right?
Additionally, 2 of us were abe to fly before the thunderstorms started.

We had a fabulous time!
_________________________________________________________
You would love to sponsor this fundraiser? FABULOUS!
Just click here "Sanctuary for Kids" / Donate, choose "Paragliding" as Designated Fund and send us a copy of your "S4K" confirmation Email. Deadline for donations is July 28th at 21:45, as we will publish the Grand Total at 22:00.
Thank You and #Namaste