Terribly excited to announce a next fundraiser: "Paragliding For S4K"
And once again, everyone is invited to participate.
We found wonderful partners in Drachenflieger-Club Hohenneuffen e.V.
They worked out a fabulous offer for us:
A Tandem-Flight is usually €100.
Every member of our team will be charged €50 instead AND those €50 will end up in our S4K collecting tin!
Isn't that WONDERFUL / AWESOME and more?
This basically means: The more people join us and fly, the more money we will make for "Sanctuary for Kids" 🙂
As Paragliding is of course terribly dependant on the weather we set the date for "April 2017", being unable to narrow it further down…
It is terribly important this time to know asap who who wants to be on the team and join us for a flight, as this is how it will work: We are aiming for a Saturday or Sunday between April 8th and April 30th. We will get in touch with everyone on our list on each Thursday in case it seems possible to fly on the following Saturday or Sunday. The first perfect day wins… So, please do get in touch for more information and to be put on the list. ActionForS4K@gmail.com
The only conditions: You have to be physically fit and you should not be more than 120 kg, oh and of course you should not be afraid of heights 😉
We will have an onsite-meeting soon and hope to take and publish some photos of the area, to give you an idea of what we will be facing in April.
You can't join us but would love to sponsor this fundraiser? FABULOUS!
Just click here "Sanctuary for Kids" / Donate, choose "Paragliding" as Designated Fund and send us a copy of your "S4K" confirmation Email. Deadline for donations is May 7th at 19:45, as we will publish the Grand Total at 20:00.
Thank You and #Namaste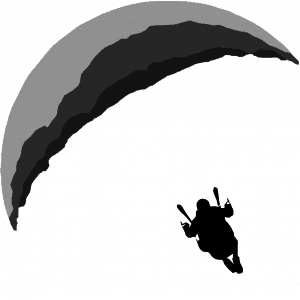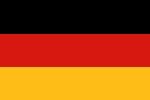 Wir freuen uns riesig Euch unseren neuen Fundraiser "Paragliding For S4K" vorzustellen.
Und wieder kann Jeder mitmachen.
Mit dem Drachenflieger-Club Hohenneuffen e.V. haben wir tolle Partner gefunden, die für uns ein irres Angebot ausgearbeitet haben:
Die Kosten für einen Tandem-Flug liegen normalerweise bei €100.
Jeder in unserem Team zahlt aber nur €50 UND dieser Betrag landet auch noch komplett in unserer S4K Spenden-Büchse! 
Ist das nicht TOLL; GENIAL und mehr?
Im Klartext heißt das also: Je mehr Leute mitfliegen, desto mehr Geld gibt es für "Sanctuary for Kids".
Paragliding ist sehr wetter-abhängig ist, deshalb können wir uns nur auf "April 2017" festlegen.
Es ist sehr, sehr wichtig , das wir schnellstmöglich wissen, wer gerne mitmachen würde, denn folgendermaßen wird es ablaufen: Wir werden immer donnerstags eine Email an alle auf unserer Liste versenden, wenn es möglich scheint samstags oder sonntags zu fliegen. Der erste perfekte Tag gewinnt.  Deshalb, bitte schickt unbedingt eine Email an ActionForS4K@gmail.com, um auf dieser Liste zu landen. 
Die einzigen Einschränkungen: Die Teilnehmer müssen körperlich fit sein und sollten nicht über 120 kg wiegen, ach ja Höhenangst wäre natürlich auch ein Nachteil 😉
Wir haben demnächst eine Vor-Ort-Termin und werde Euch danach durch ein paar Fotos zu zeigen, was genau im April auf uns zukommt 😉
Ihr könnt nicht teilnehmen, möchtet uns aber gerne sponsern? Super!
Klickt einfach auf diesen Link Sanctuary for Kids_SPENDEN, wählt "Paragliding" als "Designated Fund" aus und leitet uns bitte noch die Email-Bestätigung von "S4K" weiter, denn nur so können wir die Spende zählen. Deadline für Spenden ist der 07. Mai, 19:45. Unser Gesamtergebnis wird dann direkt um 20:00 veröffentlicht.
Vielen Dank und alles Liebe!