Our friend
Séverine Callebout

 wrote an amazing book for children. And best of all:
Wonderful, right? And the perfect reason for us to introduce her creation and ask all of you to take a look and support this wonderful project!
"Tales of Sanctuary" contains 5 short stories.
Enter the world of "Tales of the Sanctuary" and meet Princess Olivia, Leoben, Chaya and many others!
Foreword written by Amanda Tapping.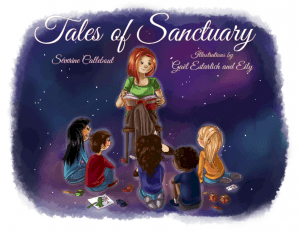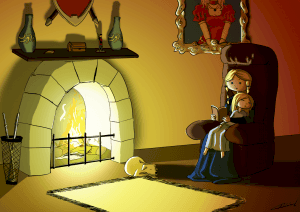 This book is available via Amazon in the following five languages: French, English, Italian, Spanish and German. 
Find the link to your version right here:
English (UK):     "Tales of Sanctuary"
English (US):      "Tales of Sanctuary"
French:               "Les contes du Sanctuaire"
German:             "Geschichten über Zufluchtsorte und Geborgenheit"
Spanish:              "Cuentos del Santuario"
Italian:                "I racconti del Santuario"
 *************************************************************************************
Severina writes "This project for Sanctuary for Kids began back in January 2017. It was a lot of work, a lot of stress and took up a lot of time! But we are super happy today, to present it to everyone. A huge thank you to my illustrators Gaël and Eily, to all the translators, to Sylvia (Patterson) from S4K and of course to Amanda (Tapping)!"
************************************************************************************