So happy to introduce you to our new partners: Drachenflieger-Club Hohenneuffen e.V.
Our first "joint-venture" is happening from May – July 2017:

The deal they offer us is incredible and we are entirely so grateful!
Please do check out the event's page for more details: Paragliding For S4K.
Thank You and #Namaste.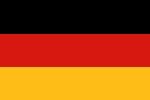 Wir sind stolz, Euch unseren neuesten Partner, den Drachenflieger-Club Hohenneuffen e.V. vorstellen zu dürfen.
Unsere erste gemeinsame Aktion findet von Mai – Juli 2017 statt.
Der Deal ist der absolute Wahnsinn und wir sind unglaublich dankbar!
Bitte klickt auf die Event-Seite: Paragliding For S4K um mehr zu erfahren….
Vielen Dank und #Namaste.