How do our fundraisers work?
First of all there's always an idea
We usually spot an advert, watch a news report or read an article that "clicks", which means that we can see its content to be working great as a fundraiser. If this impression remains after some online-research we continue with…
The enquiry
We send out an Email explaining our request, introducing ourselves and asking whether a collaboration is possibly on the cards…
Upon receiving a Positive Feed
After the first euphoria has settled, we get back in touch with our new partners to start planning, work on details and conditions and to finalize the event-schedule.
All we can offer our partners in return for their hard work and efforts is promoting the event on Social Media and on our website and of course to set up their own section on our website. But as you know, very often it's the little things that can create big changes. And for our partners doing Good and helping others is simply enough. Many of them don't make a single cent with our fundraisers; very often they are the ones who end up paying more.
Who can take part in our fundraisers?
We always try to organize group events. Everyone who learns about the fundraiser through our Social media accounts or website can actually take part. And of course we encourage our partners to promote the event as well, to get as many participants as possible.
How does the raising money bit work?
1.- Our partners usually give a discount on the entrance fee / participation fee. This reduction will be passed on to the charity. On some occasions our partners even completely sponsor the event, but ask for a set amount as a donation. If the participation fee is paid in advance, donating works directly via the "Back to Life" website, stating "Action for BTL" in the subject line. In case fees have to be paid on the day, we bring a collecting-tin, and the total will be transferred to BTL after the end of the fundraiser.
2.- We promote the event on the internet and ask our friends and contacts to sponsor us online. Once again donating works directly via the "Back to Life" website.
3.- We take part in an event / are present with a join-in-campaign / are present with an information-stall. A collecting-tin is prepared for direct donations. The total will be transferred to BTL after the end of the fundraiser.
IMPORTANT:
* We don't have anything to do with the money, apart from passing on direct donations.
* All we do is done for free and in our spare-time.
* In case of further questions, please send an Email to Carmen_und_bea@web.de and we will get back to you a.s.a.p.
* We are not "Back to Life" employees, we simply support "Back to Life" as volunteers.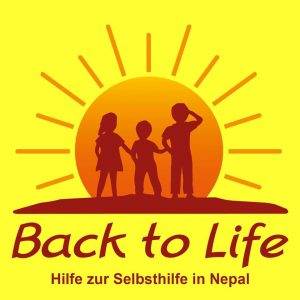 🇩🇪🇩🇪🇩🇪🇩🇪🇩🇪🇩🇪🇩🇪🇩🇪🇩🇪🇩🇪🇩🇪🇩🇪🇩🇪🇩🇪🇩🇪🇩🇪🇩🇪🇩🇪🇩🇪🇩🇪
Wie funktionieren unsere Fundraiser?
Zuerst ist da immer die Idee
Normalerweise entdecken wir irgendwo eine Anzeige, sehen einen Bericht oder lesen einen Artikel bei dem es "Klick macht". Bei dem wir uns also vorstellen können, das die vorgestellte Aktion oder Tätigkeit als Fundraiser funktionieren könnte. Wenn sich dieser Eindruck nach unserer folgenden Online-Recherche bestätigt kommt es zu Schritt 2.
Das Anschreiben.
In einer relativ kurzen Email beschreiben wir unser Anliegen, stellen uns vor und fragen, ob eine Zusammenarbeit grundsätzlich denkbar wäre.
Bei positiver Rückmeldung,
geht es – nach der ersten Euphorie – daran Details zu besprechen, Konditionen zu klären und einen möglichen Ablauf festzulegen. Aber leider gibt es in dem meisten Fällen gar keine Reaktion, noch nicht einmal eine Absage.
Grundsätzlich können wir unseren Partnern als Gegenleistung nur das Bewerben des Events über Social Media und unsere Webseite anbieten, und natürlich die eigene Rubrik auf unserer Webseite. Aber manchmal sind es ja gerade die kleinen Dinge, die Großes bewirken. Und unseren Partnern reicht es Gutes zu tun und helfen zu können. Viele von Ihnen verdienen an unseren Events keinen einzigen Cent, sondern legen eher noch drauf!
Wer kann bei den Events mitmachen
Wir bemühen uns Gruppenevents zu ermöglichen, damit wirklich Jeder mitmachen kann, der vom Event erfährt. Und natürlich ist es toll, wenn auch die Partner beim Bewerben mitmachen, und so viele neue Teilnehmer dazu kommen.
Wie kommen die Spenden nun eigentlich zusammen?
1.- In der Regel erlassen unserer Partner einen Teil des Eintrittspreises / der Teilnahmegebühr und dieser Betrag geht an die Charity. Es kam aber auch schon vor, dass Aktionen vom Partner komplett gesponsert wurden, aber ein vorher festgelegter Betrag als Spende verlangt wurde. Bei vorheriger Anmeldung / Zahlung läuft das Spenden online über die "Back to Life" Webseite; unter Angabe von "Action für BTL" als Betreff. Selbstverständlich gibt es dafür auch eine Spendenquittung. Bei Zahlung vor Ort gibt es eine Spendendose und der Gesamtbetrag wird nach Ende des Events sofort überwiesen.
2.- Wir bewerben unseren Event im Internet und rufen unsere Freunde und Kontakten dazu auf online zu sponsern. Das läuft dann direkt über die "Back to Life", Details siehe oben.
3.- Wir machen bei einem Event mit und/oder sind mit einer Mitmachaktion und einem Stand dabei. Auch hier gibt es eine Spendendose und der Betrag wird nach Ende des Events sofort überwiesen.
WICHTIG:
* Wir selbst haben mit dem Geld selbst nichts zu tun, wir leiten Direktspenden lediglich weiter.
* Wir tun all dies unentgeltlich in unserer Freizeit.
* Bei weiteren Fragen bitte einfach eine Mail an carmen_und_bea@web.de schicken, wir melden uns.
* Wir sind keine Mitarbeiter von "Back to Life", wir unterstützen lediglich diese Organisation.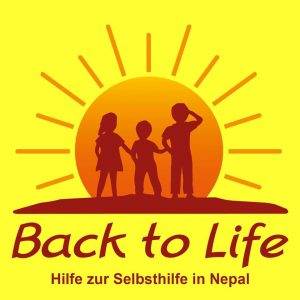 Please follow and like us: