We are happy and proud to be part of BackToLife's "Birth-House-Sponsorship Project" in Nepal ❤.
It was hard to decide, which additional charity/project to sponsor on a regular basis.
After long consideration we decided to add "Back To Life" to the list.
Birthing houses – this is a revolution for the women of Mugu

"Since women have no alternative than the dirty cowshed or a self-dug hole in the earth in the woods for the birth of their children, we searched for a solution that the village community, both men and women as well as shamans (local healers), could accept and developed the idea of birth and community houses, both the women and the entire community will benefit from young to old. Our goal is not to break with tradition, but to offer a solution that is also culturally acceptable and we succeeded.
We realized our first birthing house with the village community of "Loharbada", it is intended to serve as a pilot project for other villages and we opened it in mid-November 2012.
The village established a "birthing house committee" for the planning and construction, in which the shamans of the village are actively represented. They say that as long as there is no God enunciated in the birthing house like there is in homes, there is therefore no risk of disrespecting him through blood allowing women to take advantage of these houses. The two-floor building was built in true community spirit and with real manual labour against a slope, the soil removed by hand, without dredging or technical aids and then subsequently straightened. Mules or donkeys are used alongside men for the transport of stones, gravel and earth. Each stone of the house, walls and stairs was shaped to fit manually with a hammer, the woodwork such as doors and windows and their frames, the entire floor, the support, the decor, everything was timbered in the village independently and subsequently fitted. The village community worked for over a year at the completion of the building. The materials originate mainly from the Mugu region, but we also had to fly stuff into the mountains and carry it back into the village, such as sewer lines, water tanks, solar panels etc..
The birthing house really is a revolution in the lives of women of this village:
Accommodation, protection, welfare, warmth and assistance. Human dignity now awaits a new life into the world. What a contrast to before."
#Namaste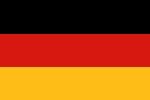 Wir hatten uns schon länger vorgenommen, eine weitere Hilfsorganisation unterstützen.
Nun ist die Entscheidung gefallen:
Wir haben eine Geburtshauspatenschaft bei "Back to Life" übernommen.
Als Geburtshauspate helfen Sie mit, dass nun auch in einer der ärmsten Gegenden der Welt Kinder unter menschenwürdigen, hygienischen sowie medizinisch kontrollierten Bedingungen geboren werden können. Auf diese Weise kann das Leben von vielen Schwangeren, Müttern und Säuglingen in Mugu/Nepal gerettet werden. Ihre Patenschaft ist Basis einer dramatischen Verbesserung der Situation der Frauen und Babys und somit einer ganzen Region und ihrer Bevölkerung.
Ihre Unterstützung sorgt dafür, das jeweilige Geburtshaus am Laufen zu halten und dadurch die Hebamme, notwendige medizinische Maßnahmen, Medikamente, Verbandsmaterialien, medizinischen Geräte sowie die Mahlzeiten der Mütter zu finanzieren. Dadurch wird es auch möglich, junge Mädchen über die Veränderungen ihrer Körper, Ehepaare über eine sinnvolle Familienplanung sowie die Gemeinschaft über die wichtige Gesundheitsvorsorge aufzuklären.
Klickt Euch mal durch: Geburtshauspatenschaft
Eine tolle Charity und ein tolles Projekt!
#Namaste